---
What you need to know to get started with Inbound Marketing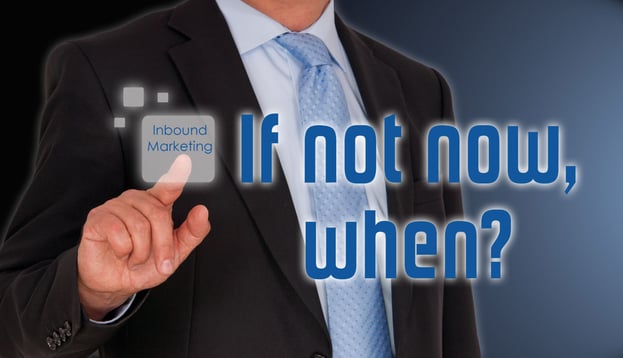 Since 2006, inbound marketing has been the most effective marketing method for doing business online. Instead of the old outbound marketing methods of buying ads, direct mail, buying email lists, and generally spraying for leads, inbound marketing focuses on creating quality content that attracts the people who will want your company and products.
Attract more qualified visitors
Converting visitors to leads
Turning leads into customers
Measure, Analyze, Interpret and Refine
---
Today, the average decision maker is doing most of his or her buying research online, long before they contact you. In fact, according to The Conference Board, 60% of the buying decision process is completed before a sales rep is ever contacted.
Here are four core services of inbound marketing:
1. Attract more qualified visitors
Includes complementary tactics that work cohesively to get a good results.
Search Engine Optimization (SEO)
Optimize for search engines by understanding your keywords and key phrases for your buyer personas and implement all on-page SEO best practices for your blog posts and your website. By optimizing for your buyer personas, you'll create a more targeted experience that engages your ideal customer and moves them down your sales funnel.
Blogging
Blogging isn't easy, but creating and maintaining a high quality blog can bring your company significant ROI. According to Social Media B2B, B2B companies that blog generate 67% more leads per month than those that don't. Done well, a blog can be a marketing powerhouse, offering you the opportunity to communicate directly with potential buyers.
According to ContentPlus, blogs give websites 434% more indexed pages and 97% more indexed links. Indexed pages and indexed links translate into higher rankings with the search engines, and that means more website traffic to your site. Also, an additional benefit blogging brings to search engine optimization is content freshness. Google is looking for new and fresh content. The more you blog, the more likely your site will rank highly on the search engines.
Social Media Marketing
Sharing useful content on social media channels is powerful way to drive new traffic to your website and keep your current customers engaged with your brand on an ongoing basis. Make sure to setup and manage your social media presence on LinkedIn, Twitter, Facebook and Google+. Content offers and blog posts should be shared on social media. Monitor your channels daily and measure and report results monthly so you know just how much engagement your social strategy is garnering.
According to the Content Marketing Institute, 23% of all time spent online is spent on social media sites. More and more people are reading blogs, and when they find blog articles they like, they are sharing them with their social media networks. To leverage this new buyer behavior, you need to have an active blog and an active presence on all the relevant social media networks.
2. Converting visitors to leads
Content Offers
To persuade potential buyers to part with their personal information and convert them into leads, you have to give them something valuable in return. You need to produce high quality content offers like eBooks, infographics and whitepapers that your website visitors won't be able to resist.
Landing Pages
Content offers are placed on landing pages with forms to capture their contact information in exchange for downloading the offer. Calls-to-action placed on your website, blog and email marketing will drive them to the landing page offer. Thank you pages should be created with an additional call-to-action to try to move them to the next phase in the buyer journey.
3. Turning leads into customers
Email Marketing can be used to move potential buyers through the various stages of the buyer journey, to help convert them into customers. Workflows can be designed to provide drip campaigns based on buyer persona. Different personas should receive different emails based on their specific buyer journey.
4. Measure, Analyze, Interpret and Refine
Track and test everything. You have to set a series of benchmarks before you start and establish clear goals, both long-term and short-term for key performance metrics within your marketing. Start now and soon you will be reaping the rewards and wondering why you didn't start sooner.
---
Inbound marketing is a long term marketing strategy. It requires a set of foundational marketing tactics to be installed first and then leverages those tactics over time. For example, inbound marketing is based on offering valuable content. If you don't have any, then you need to create it. Until you offer the useful information your prospects are looking for, your inbound marketing program won't be firing on all cylinders.
---