---
Irvine, CA: Transitional Marketing, a technology-marketing agency, today announced it was named Gold Certified Agency Partner by HubSpot, one of the world's leading inbound marketing and sales platforms. HubSpot works hand-in-hand with Agency Partners to grow their businesses through inbound software, services, and support.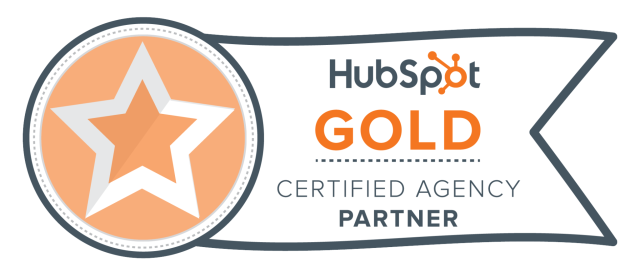 ---
Inbound marketing agency awarded Gold Partner status from HubSpot
"We've been a long-time HubSpot Silver Certified Agency Partner," said Vickie McGee Founder & CEO of Transitional Marketing. "The promotion to HubSpot's Gold Partner recognizes our commitment to ensuring clients have the best tools available to exceed their sales and marketing goals. It's an honor to be recognized for our client success using HubSpot sales and marketing software."
On reaching this next milestone Katharine Fischer, Senior SaaS Sales Manager and HubSpot veteran (9.5 years) said, "I'm delighted to see Transitional Marketing hit Gold level status – they were able to achieve it in less than 3 years. A combination of successful sales efforts and strong marketing execution demonstrates their ability to deliver value to their clients. I look forward to many years of continued success for the mutual clients of HubSpot and Transitional Marketing."
About Transitional Marketing:
Transitional Marketing is a HubSpot Gold Partner Agency that specializes in helping high-tech and MedTech companies use inbound marketing techniques like blogging, email marketing and social media to increase website traffic and generate leads online using educational content offers. Their passion is to help entrepreneurs take their business to the next level of growth. Learn more at www.transitionalmarketing.com
About HubSpot
HubSpot (NYSE: HUBS) is a leading CRM, marketing, sales, and customer experience platform. Since 2006, HubSpot has been on a mission to make the world more inbound. Today, over 41,500 total customers in more than 90 countries use HubSpot's award-winning software, services, and support to transform the way they attract, engage, and delight customers. The HubSpot Growth Stack, built on a powerful, free CRM and comprised of the Marketing Hub, Sales Hub, and soon to be released Customer Hub, gives companies all the tools they need to manage the entire customer experience from awareness to advocacy. Learn more at www.hubspot.com
---